Monojagot
is a
mental heath
magazine and it is published in bangla language .
Monojagot
is edited by Bangladeshi one of the most popular mental and sexual specialist doctor in Bangladesh .
Monojagot magazine
is being
increased reader since the publication .This magazine is putting outstanding contribution to increase awareness among the people particularly mental and sexual health .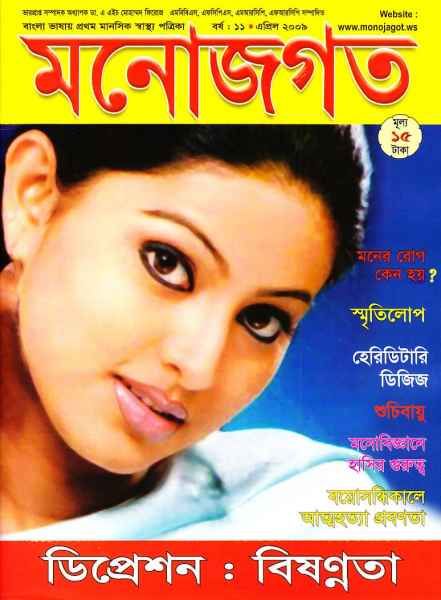 http://www.monojagot.ws
Editor-
Dr. A H Mohammad Firoj