created by :Yeasin arafat
Blogger is Google free toll for creating a blog .This bloging service provide by giant search engine Google .Any internet user can can use this free tool for creating a blog .You can post any thing such as political issue ,news , technology information ,your personal information as you like .
How to set up a Google blog ?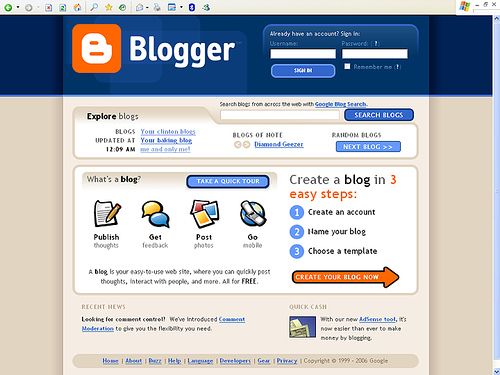 Image credit by :Yeasin arafat .
You can publish a Google blog by taking few steps .
Create a Google account with a valid a e-mail address .Then go their blogger platform or url .
Now choose your blog name if you request blog name is already exit and you are not able to create this blog .But you can choose alternative blog name and Google will advise you about blog name .
Now choose a blog template .
Google allow to create multiple blogger under one account so you can create more blog as you like .
Blogger will host you blog for free on blogpost.com .But you have to make sure few thing before published your blog such as your blog setting ,search engine setting etc.
Now start your blog .
Go to post option .Now create your first blog post and published .You are now blogger .