Facebook has given straight answer to google plus project .The world giant social media facebook has lunched new video chat for their valuable facebook user.Now any facebook user can chat with video for their lover any part of world .But before facbook user can do only chat with their friend .Unfortunately this features has not come automatically in your facebook account .You have to set up this new features.How to set up facebook video call?
Just you have to complete few step to enjoy this new features on facebook.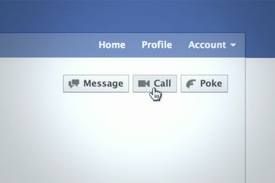 To make a video call from your facebook account click the video icon at top of your chat windows.
Now select set up option and follow their guideline .
When you installed successfully video option on your facebook account .
Congratulation you are now able to enjoy facbook new features with free of charge.
How to start video call with your friend?
Now time to enjoy this new features on facbook .Now you have follow few step to make call to your friend .
Firstly select your any friend profile and click on call button in top of your right corner and send request to your friend.
Now wait for your friend response some it takes few minutes be patient .
Very good technique to keep touch with friend if he or she not available online just leave a message .

You might also like :